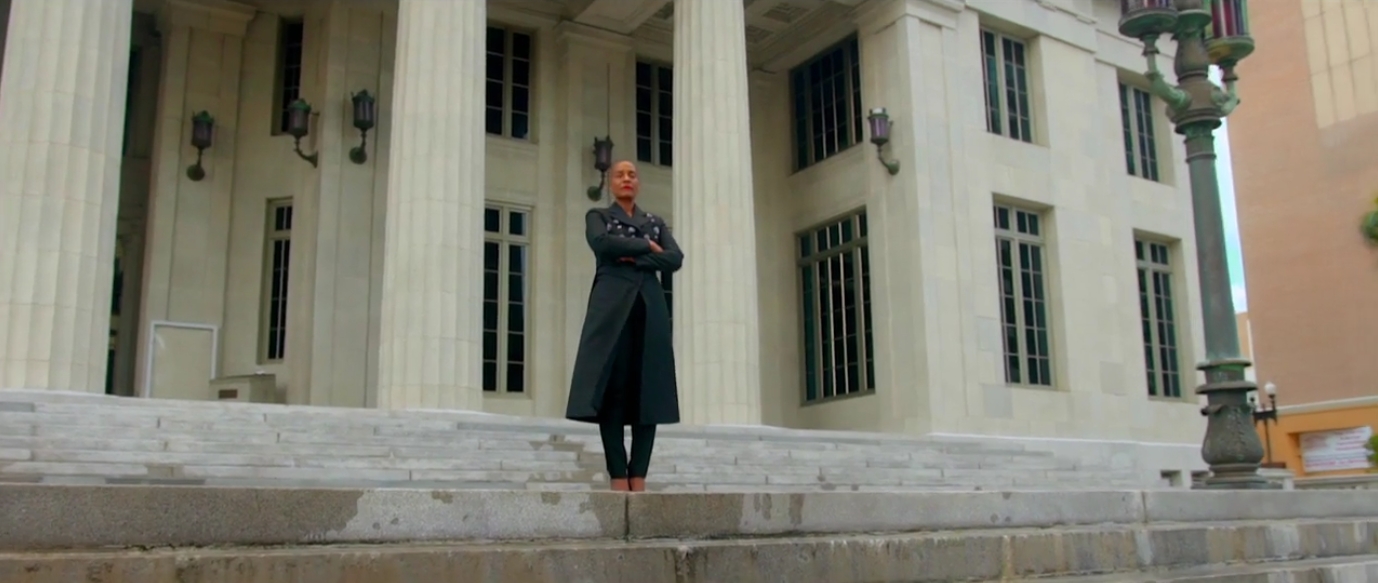 The good lawyer is not the man who has an eye to every side and angle of contingency, and qualifies all his qualifications, but who throws himself on your part so heartily, that he can get you out of a scrape. – Ralph Waldo Emerson
Natasha D. Mayne graduated with honors from the State University of New York at Binghamton with a Bachelor of Arts in Philosophy, Politics and Law. Thereafter, on a full academic scholarship, Ms. Mayne attended the University of Florida College of Law and received her Juris Doctorate with honors. During her tenure at the University of Florida, Ms. Mayne was a member of the Law School's Trial Team and was named "Best Overall Advocate" at the prestigious Florida Bar Trial Competition, with her Team receiving the "Best Team" Award. Ms. Mayne also received the National Order of Barristers Award for Outstanding Oral Advocacy and served as Editor for the Journal of Technology Law and Policy.
Ms. Mayne is a family/marital law and commercial/business litigation attorney. Additionally, Ms. Mayne is a certified family law mediator and Guardian Ad Litem. Devoting her career to providing excellence in practicing law and mediating cases, she established The Mayne Law Firm, P.A. with offices in Davie/Fort Lauderdale and Miramar, Florida.
Prior to opening her own law firm, Ms. Mayne worked for prestigious law firms in Florida for almost a decade and gained extensive professional experience in complex commercial litigation, business law and contract law. She is highly regarded for her ability to assist clients in addressing and extricating themselves from difficult and potentially costly situations. Throughout her career, she has assisted and achieved favorable results for a diverse group of clients in cases related to commercial litigation, business law, contract law and family law. Ms. Mayne is renowned for being an excellent, knowledgeable and aggressive business attorney as she assisted prominent hospitals and businesses throughout Florida with day-to-day legal guidance as to how to protect itself from lawsuits and litigated complex matters successfully. She takes her clients' matters personally which fuels her passion to provide top-notch and innovative lawyering.
Ms. Mayne published an authoritative article addressing risks of being hauled into foreign courts when disputes arise through the internet. The article entitled "Internet Users Beware of Personal Jurisdiction" can be found on Westlaw and Lexis/Nexis.
As a family lawyer, Ms. Mayne is a firm believer in using mediation and collaborative law whenever possible, and most of time she is able to settle cases out of court. She understands the emotional and financial difficulty of divorce and works hard to settle cases calmly and quickly. However, if litigation is necessary to protect the best interest of her clients, she is known to not back down and aggressively litigate. Ms. Mayne is a dedicated and compassionate attorney who has settled and litigated all aspects of family law, including contested and uncontested divorces, paternity suits, adoptions, child support, temporary and permanent child custody and support issues, spousal support matters, division of property (equitable distribution), both civil and domestic violence restraining orders, name changes, guardianships, as well as modification and enforcement of family law orders and judgments.
In addition to growing a successful law practice, Ms. Mayne serves on the Board of Directors for NBA Player, Alonzo Mourning's Overtown Youth Center and numerous other professional and charity organizations. Also, Ms. Mayne is a radio and television personality and hosts various community events throughout South Florida. She is renowned for her unprecedented fashion and style, along with a witty personality and unforgettably, her undeniable legal intellect and resourcefulness.